HIFU Non-Surgical Facelift
(high intensity focused ultrasound)
A Younger, Fresher Appearance Without the Downtime
The latest technology in non-surgical skin treatment delivers a High-Intensity Focused Ultrasound (HIFU) deep into the skin tissue. The hifu treatment process stimulates and strengthens collagen and elastin production, providing a firmer base for the skin for a smoother and younger appearance. With hifu cosmetic treatments coming in at a fraction of surgical options, HIFU could be the answer to your aging and droopy skin concerns without the painful downtime.
Gold Standard Treatments: The Ultraformer 3 and ULFIT
At our Pêche Medispa, we're utilising two of the leading HIFU devices. The Ultraformer 3 & ULFIT have a home in our Teneriffe clinic. The technology used in these devices was initially developed for medical purposes, making it the gold-standard for skin rejuvenation.
We Offer HIFU in Brisbane & the Gold Coast
HIFU works with gentle but geometric precision and is calibrated to target multiple skin layers. These advanced systems use micro and macro focussed ultrasound technology to send bursts of finely tuned ultrasound energy to precise depths to stimulate regeneration. Through the regeneration of collagen, wrinkles can be eliminated as the skin becomes thick and firm once again.
By adapting ultrasound variable frequencies and cartridges, HIFU can treat several skin and body concerns:
1.5 & 2 mm cartridges: for smoothing wrinkles and fine lines, skin texture, enlarged pores and skin rejuvenation.
3 mm cartridge: for tightening the skin by stimulating collagen and elastin production in the dermal layer.
4.5 mm cartridge: targets the superficial muscular aponeurotic system (SMAS) muscle layer to lift and tone.
The HIFU Facial Keeps Working Long After Treatment
One of the unique benefits of HIFU facial treatments are long-lasting results. Unlike some injectables that diminish after a couple of months as they absorb into the body, the HIFU facelift stimulates the skin to continue producing collagen long-term for a more youthful and skin-tightening appearance
How Does HIFU Treatment Work?
Collagen is a structural protein found and produced within the skin and is what tightens and fills out your skin. As natural collagen production levels drop with age, the skin can start to wrinkle, sag, lose elasticity, and lack vibrancy. HIFU works by stimulating collagen growth, skin tightening, plumping, and firming skin, turning back the time on fine lines and wrinkles and skin lacking elasticity.
HIFU treatment uses deep dermal micro heating and contraction for multi-layered lifting, a process that continues to work long after treatment with results improving over time. With treatments delivered with gentle, yet calibrated geometric precision, HIFU is used to target multiple skin layers and into the muscular layer beneath.
Clients often report initial skin tightening immediately after their treatment, while others notice gradual natural changes including firmer, tighter skin and eliminated wrinkles. Typically, the best results being noticeable around six to nine months after your first treatment.
Our experienced medically trained specialists can answer any questions you might have about HIFU face or body treatments at any of our Brisbane or Gold Coast clinics.
What Areas Can HIFU Treat?
HIFU (high intensity focused ultrasound) is used to treat these facial concerns:

Forehead
Eyes/periorbital
Eyebrow lift
Cheeks
Nasolabial lines
Lip lines
Pore minimisation
Skin tightening
Jawline
V-line contouring
Double chin
Neck/submentum
Decolletage
What Kind of Results Can I Expect From My HIFU Facial?
While the HIFU facelift does not duplicate surgical facelift results, the cosmetic treatment does address the same deep foundational layers of skin without the downtime and risks and for a fraction of the cost—and is an excellent alternative for those not ready for surgery.
The benefits of a non-surgical HIFU treatment includes:
Improved skin elasticity and firmer skin
Lift and tighten sagging skin
Reduced wrinkles around the eyes, forehead, and mouth
A more youthful appearance
Firmer facial contours
Rejuvenated and strengthened skin
Improved circulation and healing
Diminished shadows and puffiness under the eyes
Targeted results that last
What Can I Expect During My HIFU Facial?
Your first step is to have a free consultation with one of our Clinicians before having any hifu face treatment. That way, we can ensure the treatment is right for you and your goals, and we answer any questions you might have. During your HIFU treatment, your Pêche clinician will apply the ULFIT or Ultraformer 3 cartridge to your skin. You'll feel some vibration and a warm sensation and may feel muscles in the area contracting. There is always time to ask a question or take a break, just speak up.
What Do I Need to Do to Prepare For My Treatment?
You'll want to arrive with freshly cleansed skin free of products for the best results and a freshly shaven face for men. Don't stress if you arrive straight from work with makeup on as we will remove this for you.
Some other tips to help you get the best results include:
Refraining from using retinol products 5 days before treatment
Making sure you're well-hydrated for at least a few days prior
Avoid anti-inflammatories (unless prescribed) for 24 hours prior
Keep your skin protected from the sun
How Do I Care For My Skin After My HIFU Facelift?
A HIFU treatment stimulates the skin to repair more youthful, after causing minor damage. Keeping this in mind, we suggest avoiding anything stressful to your skin for the first 24 hours to give it time to heal.
Some things to avoid are:
Using occlusive creams and makeup
Heat, including sun exposure, very hot showers, saunas, spas etc.
Anti-inflammatories (unless prescribed). Paracetamol is fine
If I Have a HIFU Treatment, Can I Still Have Injectable Fillers And Anti-Wrinkle Treatments?
Yes, you can! While many patients are happy with the results of HIFU alone, there are no issues with combining injectables, and in fact, they'll work together to give you a more comprehensive outcome. However, we recommend not having injectables within two weeks, either side of your HIFU treatment.
Is HIFU Painful?
Comfort levels vary between people and between body parts. While some may experience discomfort with high intensity focused ultrasound, the sensation involves vibration and heat as the HIFU device sends tiny, concentrated ultrasound energy into the skin. Any discomfort is isolated, temporary, and goes away quickly.
Are There Any Side Effects With a HIFU Treatment?
As HIFU treatments are non-surgical, the side effects are minor and are usually limited to possible redness for a few hours after a procedure. Some patients experience temporary tingling, tenderness, and minor swelling with a few reporting minor bruising up to two weeks after hifu treatment. If you're concerned about side effects, please get in contact with us.
How Long Does A HIFU Facelift Take?
A full hifu face and neck treatment can take up to 60 minutes, with individual areas being treated in as little as 15 minutes. HIFU patients can resume normal activities immediately following the procedure.
Is HIFU Safe?
Yes. Ultrasound energy has been used safely in the medical field for more than 50 years. High intensity focused ultrasound machines are registered medical devices in Australia and are only performed under the direction of a health professional, doctor, or registered nurse. Pêche Medispa clinics are authorised to deliver HIFU treatments for cosmetic applications. Most importantly, HIFU technology is TGA-approved for non-surgical skin lifting and skin tightening and backed by scientific and clinical research papers. Ultraformer is TGA-approved ARTG #267732.
How Much Does HIFU Cost?
HIFU treatments are priced at just a fraction of the cost of surgical procedures. The HIFU price is designed to be more affordable and easily accessible to people just like you. Depending on the area to be treated, prices can range from between $150 to $1300 per treatment. For the best advice, come in and discuss the HIFU non-surgical facelift during your free consultation.
How Long Do HIFU Facial Results Last?
HIFU facelifts are so effective that youthful changes are noticeable for twelve to eighteen months. We usually recommend only returning for follow-up treatments every six to twelve months to maintain your fresh, youthful appearance.
Which HIFU Treatment Do I Choose?
While you might find HIFU treatments at a lower cost than at Peche, the quality of devices and treatments can range significantly. Usually, treatments are categorised in two ways, HIFU treatments delivered by medical professionals (focused ultrasound), and fractionated ultrasound performed by therapists.
The main differences between the HIFU we deliver with our Ultraformer 3 and ULFIT devices compared to Micro-fractionated Ultrasound treatments:
A micro-fractionated device or an unbranded HIFU may not omit the same amount of heat or energy as a proper type of HIFU and may require more sessions to achieve visible results.
A good HIFU procedure should also NOT be 'painless' as HIFU utilises 72°C of heat, partially damaging collagen structure, allowing them to repair over time to become tighter and firmer.
| | |
| --- | --- |
| Ultraformer III HIFU (focused ultrasound) | Micro-fractionated Ultrasound -3D, 4D, 7D |
| ●     Needs to only be done once every twelve to eighteen months. | ●     4 to 6 treatments needed to see results. |
| ●     Only performed/overseen by qualified medical professionals, ie Doctors & Nurses | ●     Performed by therapists with some specialist training. ie Beauticians. |
| ●     Achieves a temperature of up to 72°C under the skin due to focused energy. | ●     Can achieve a temperature range of 38 to 50°C under the skin due to smaller heat concentration. |
| ●     Penetrates deeper, up to 4.5 mm under the skin to effectively target the superficial muscular aponeurotic system (SMAS) layer which is responsible for a non-surgical facelift. | ●     Does not penetrate as deep as focused ultrasound HIFU and is unlikely to be able to effectively stimulate muscles. |
| ●     Can be used to reduce excess fats. | ●     Cannot reduce excess fats. |
| ●     Cost for a full-face, submentum and neck HIFU: about $1300 with smaller areas treated for as little as $150 | ●     Cost of each session: about $300 to $600, depending on the device. |
How Do I Choose a Proper Type of HIFU?
In our Peche clinics, we work with the Ultraformer 3 and ULFIT devices; however, some other brands include Ulthera and Double-S. We selected our HIFU devices based on the peak power available and the stability of the machines, which result in higher and more efficient energy output. We're able to deliver better efficacy per treatment and results with just one treatment.
How Many HIFU Facelift Treatments Do I Need?
A proper HIFU facelift procedure is usually repeated once every twelve to eighteen months. As for fat-melting procedures such as double chin reduction, 1 to 2 sessions might be needed.
Disclaimer
While most of our clients have amazing results with HIFU, results do vary, and we can't make guarantees. In particular, very aged skin may have limited rejuvenation benefits, and HIFU may not be the best option. Book in your free consultation at one of our clinics in Brisbane or Gold Coast for the most accurate, personalised advice.
Non-Surgical Facelift - Before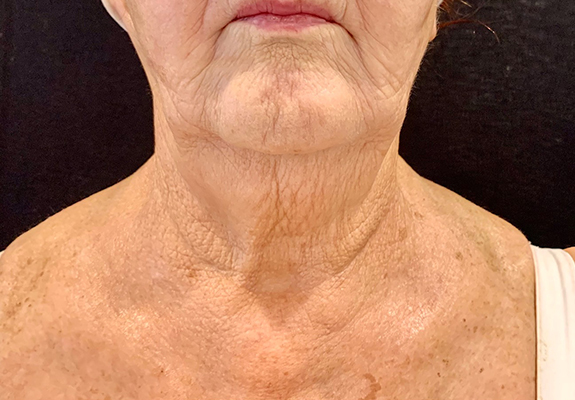 Non-Surgical Facelift - After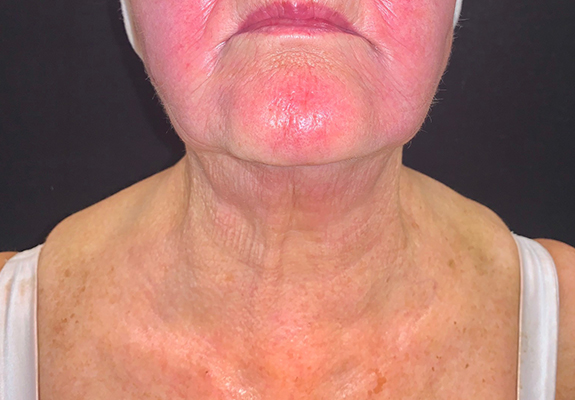 Neck - Before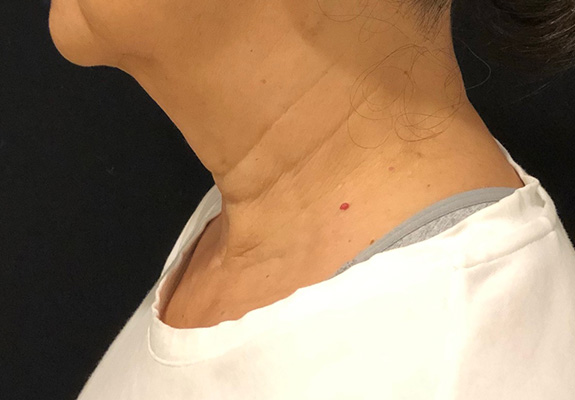 Neck - After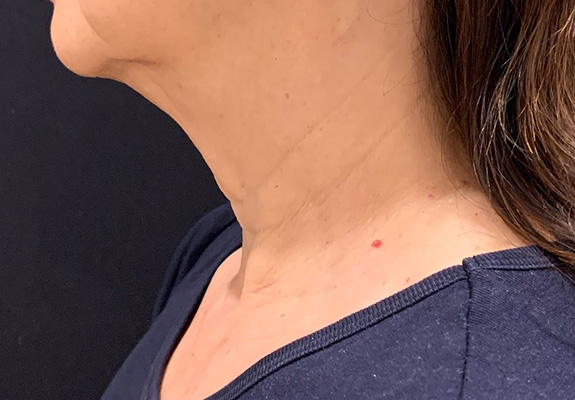 Neck - Before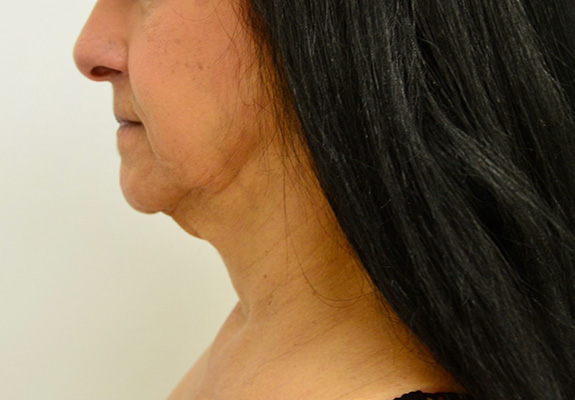 Neck - After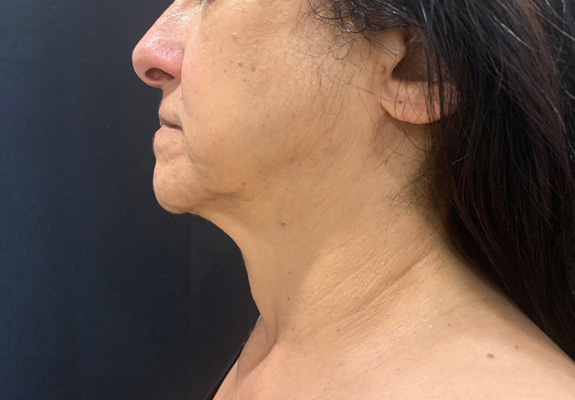 Neck - Before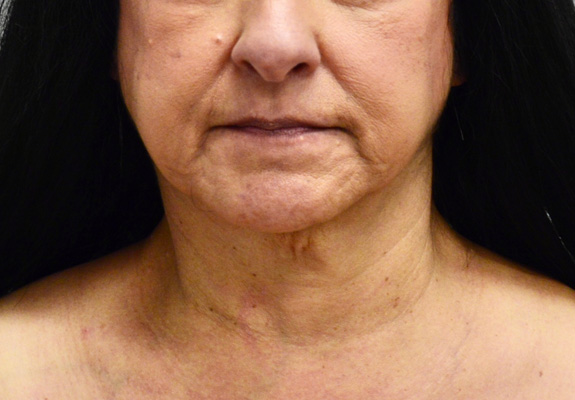 Neck - After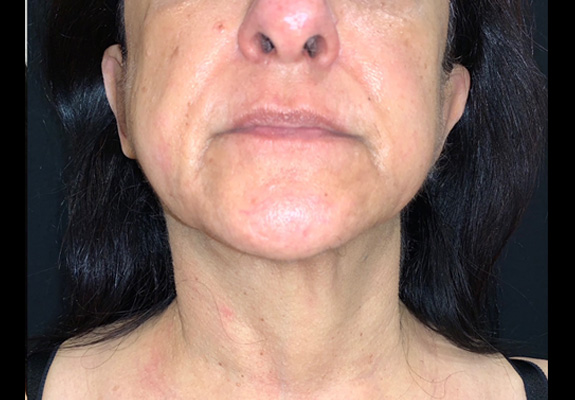 Jowl Lifting - Before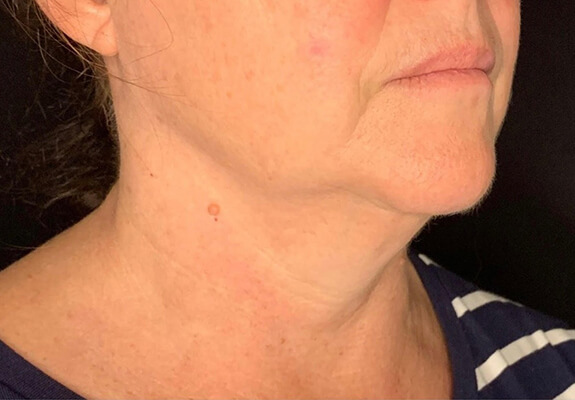 Jowl Lifting - After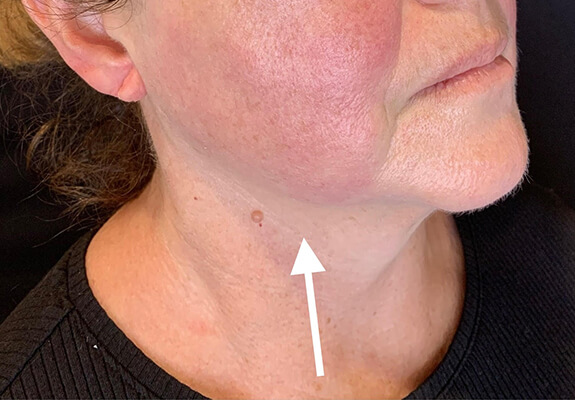 Lower Face and Neck Lift - Before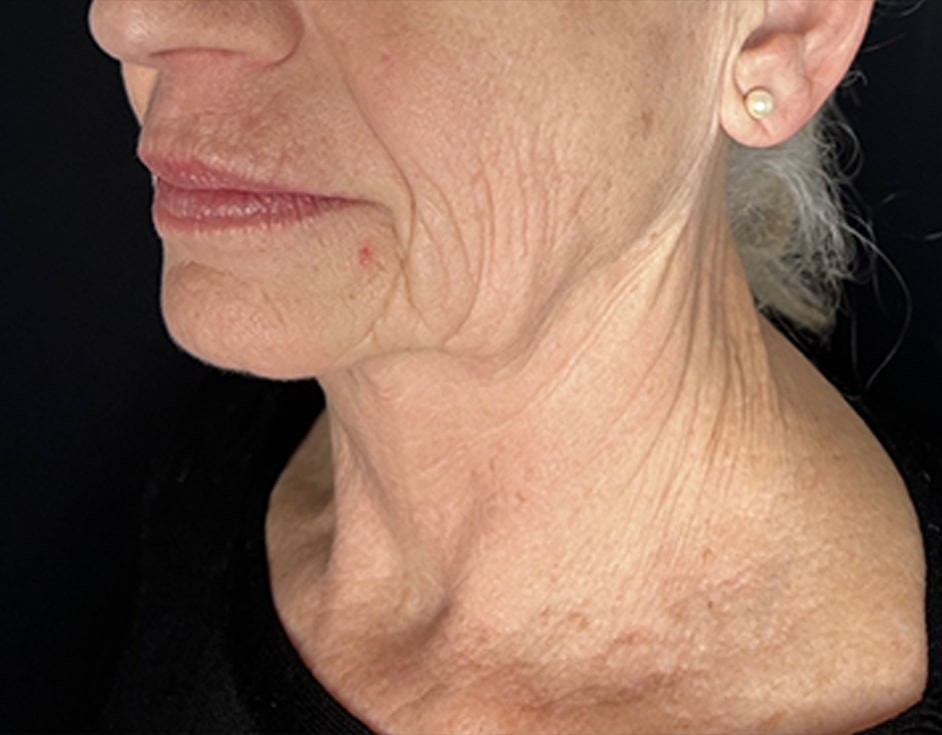 Lower Face and Neck Lift - After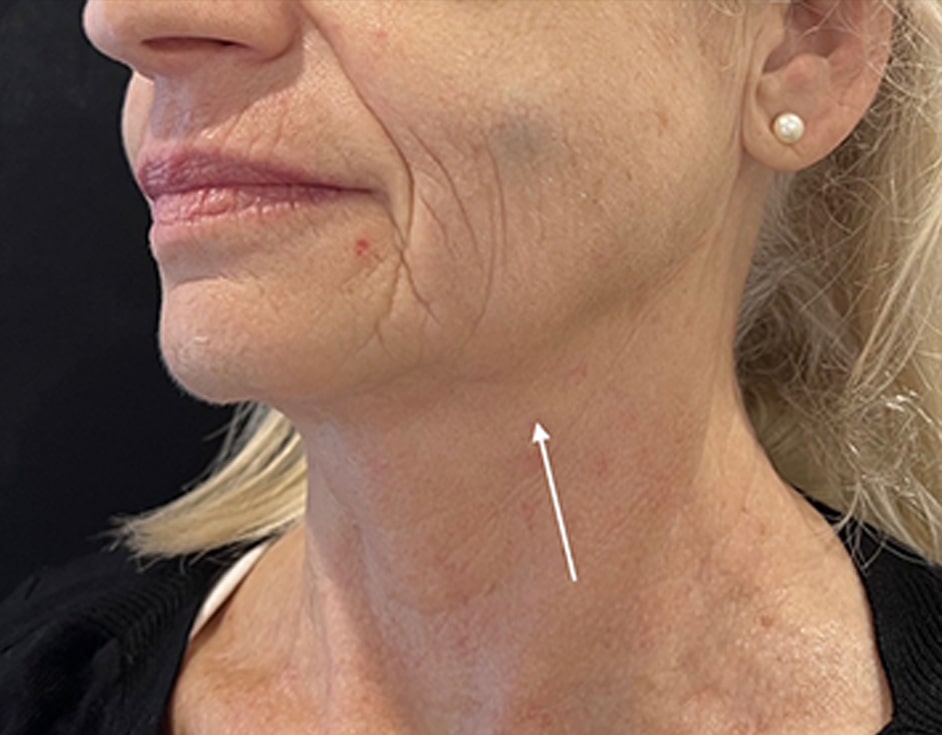 Lower Face and Neck Lift - Before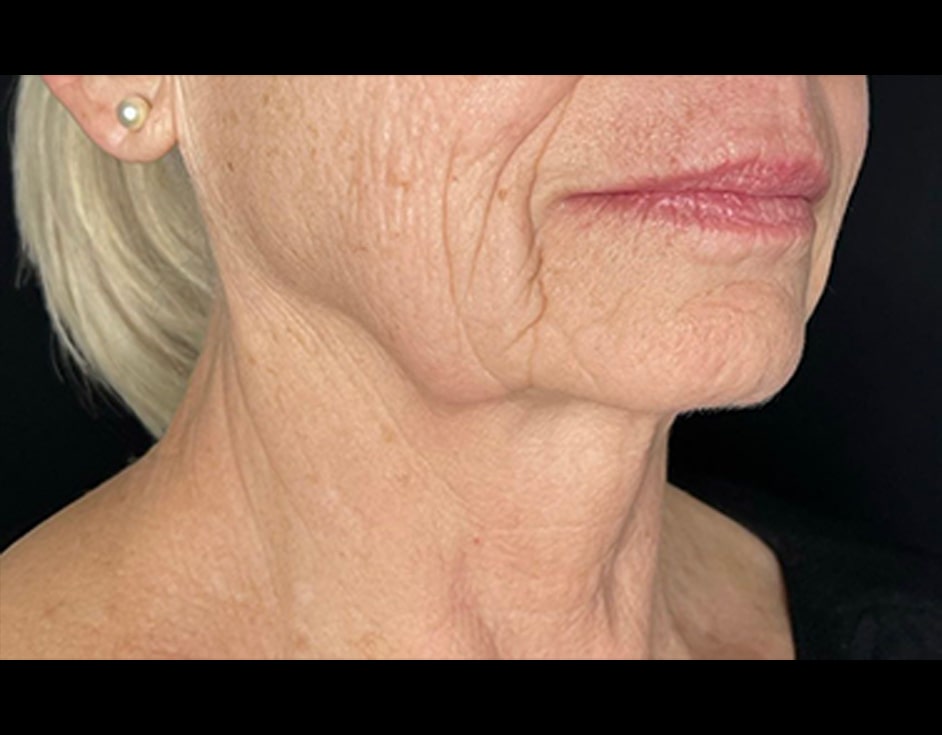 Lower Face and Neck Lift - After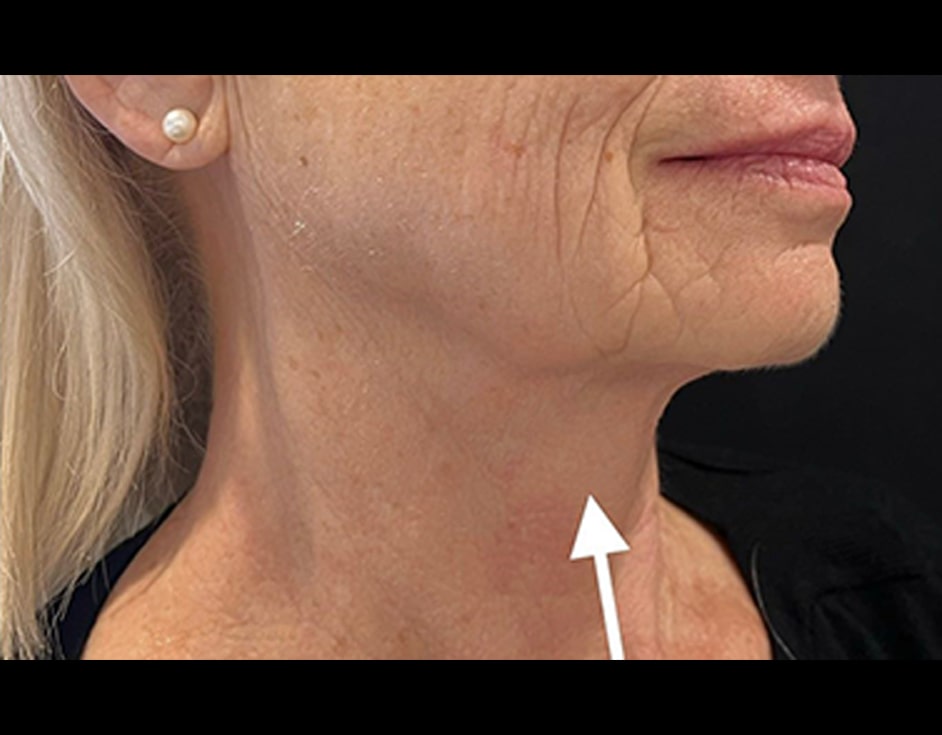 Lower Face Lift - Before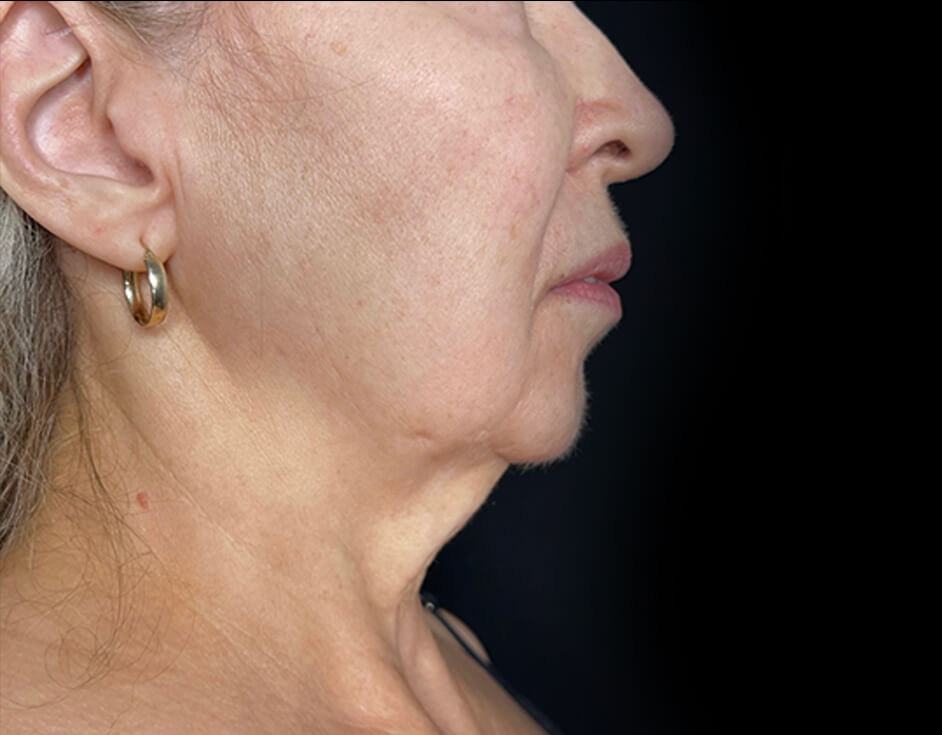 Lower Face Lift - After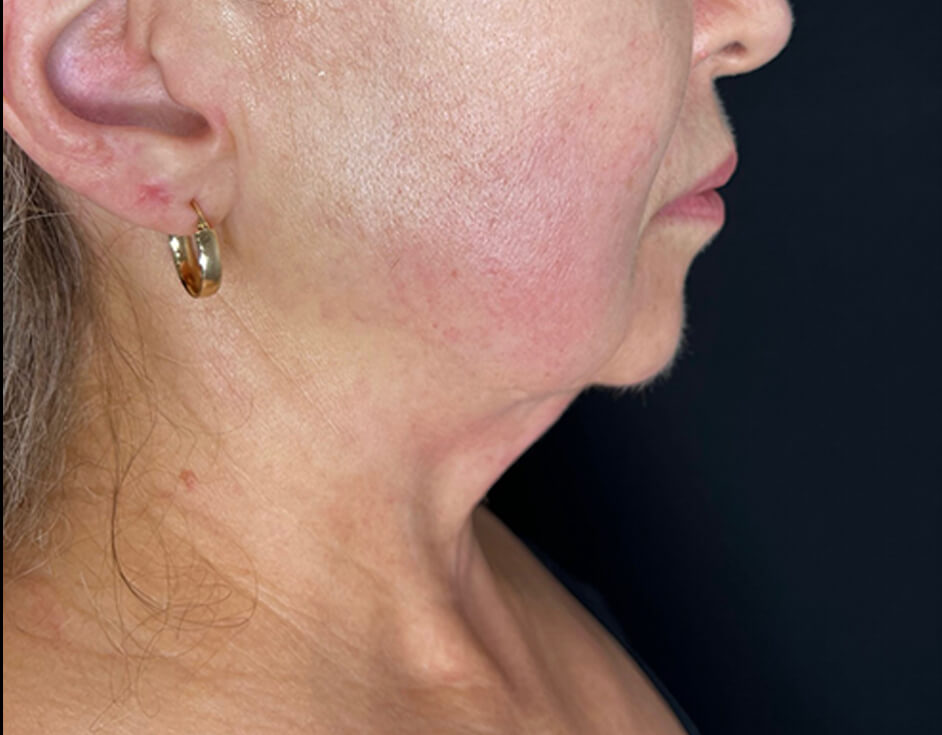 Lower Face Lift - Before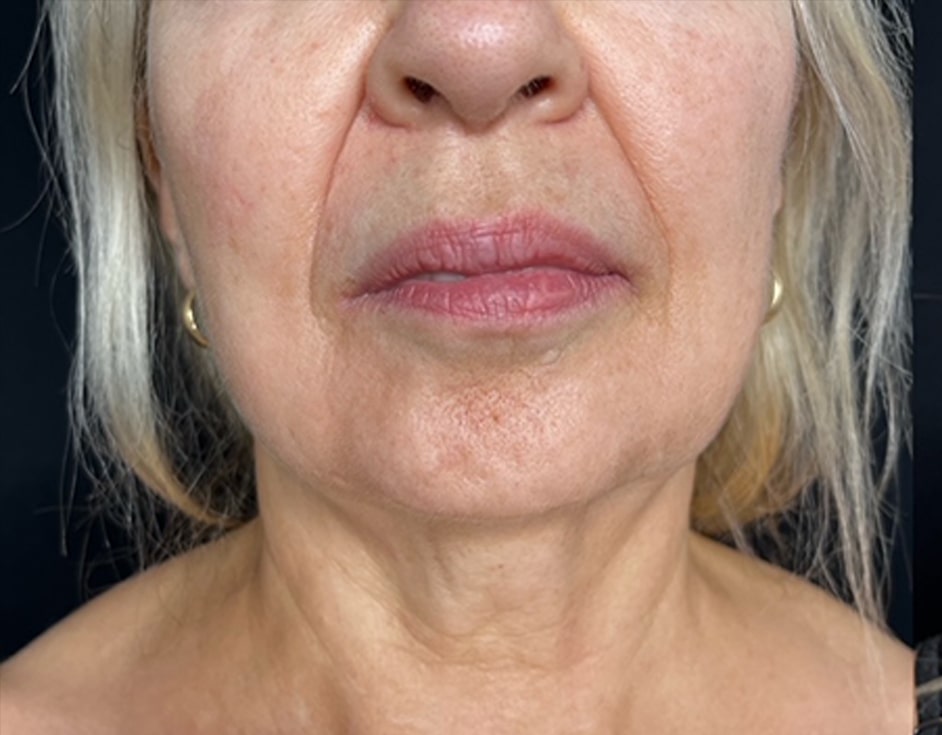 Lower Face Lift - After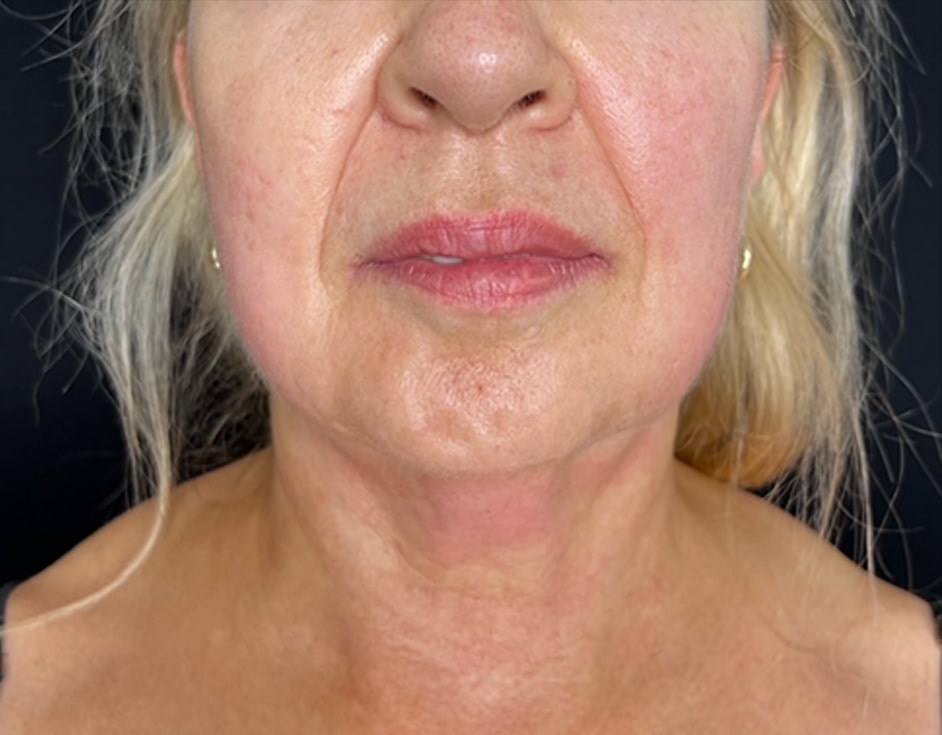 Lower Face & Neck Lift - Before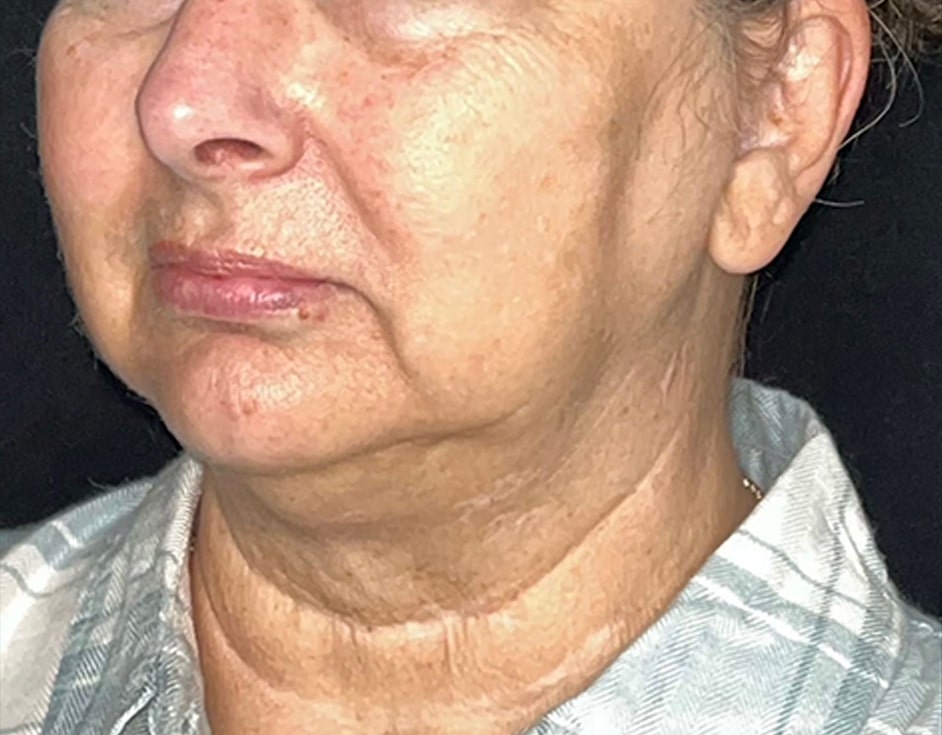 Lower Face & Neck Lift - After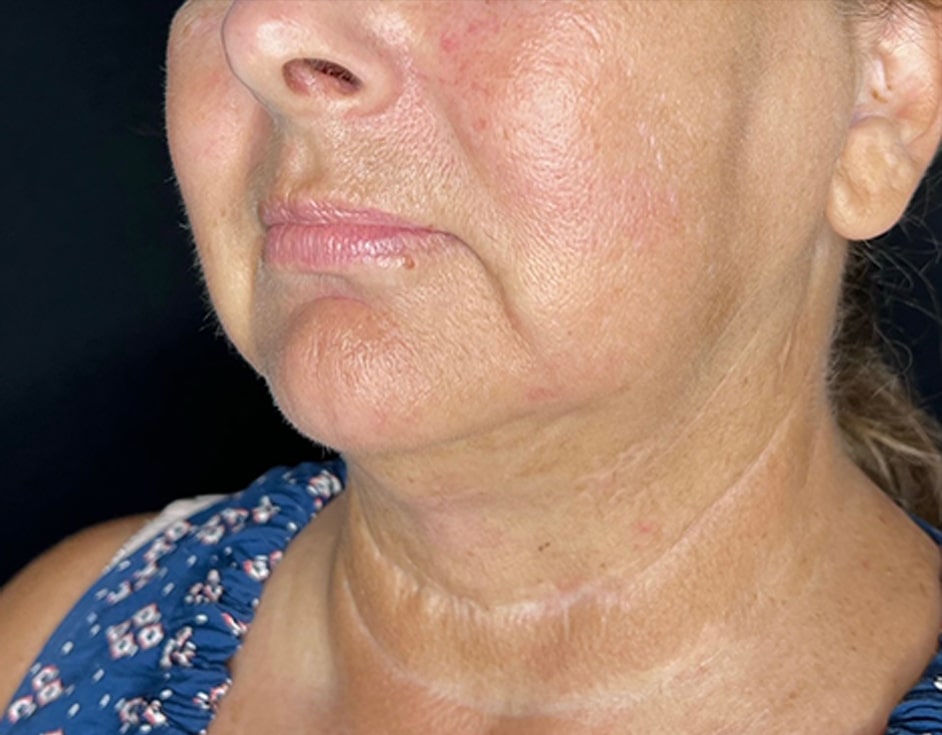 Lower Face & Neck Lift - Before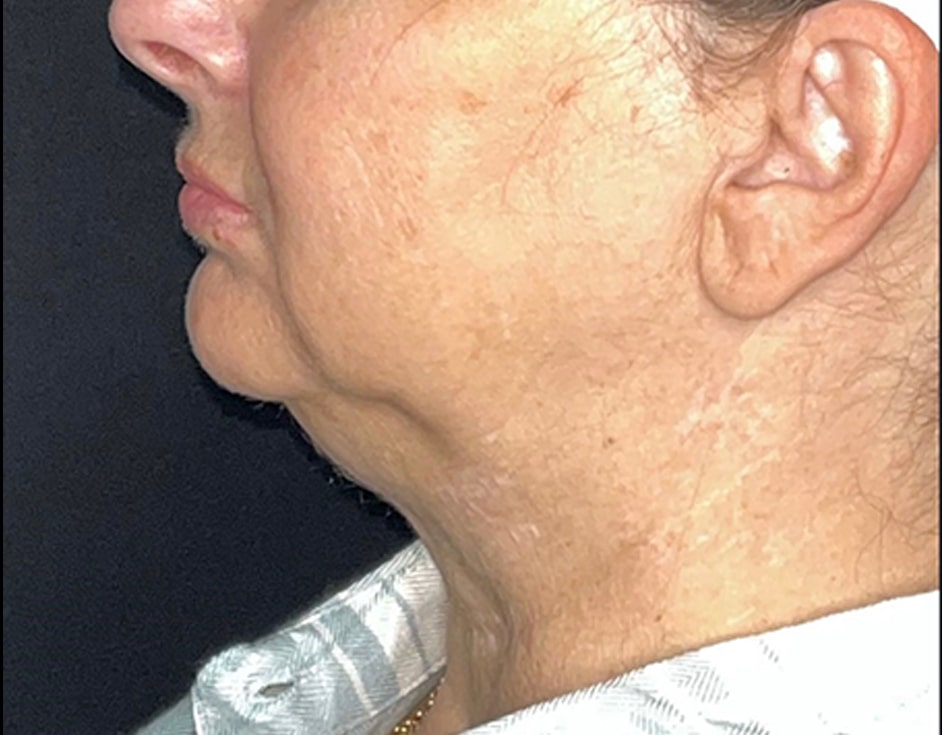 Lower Face & Neck Lift - After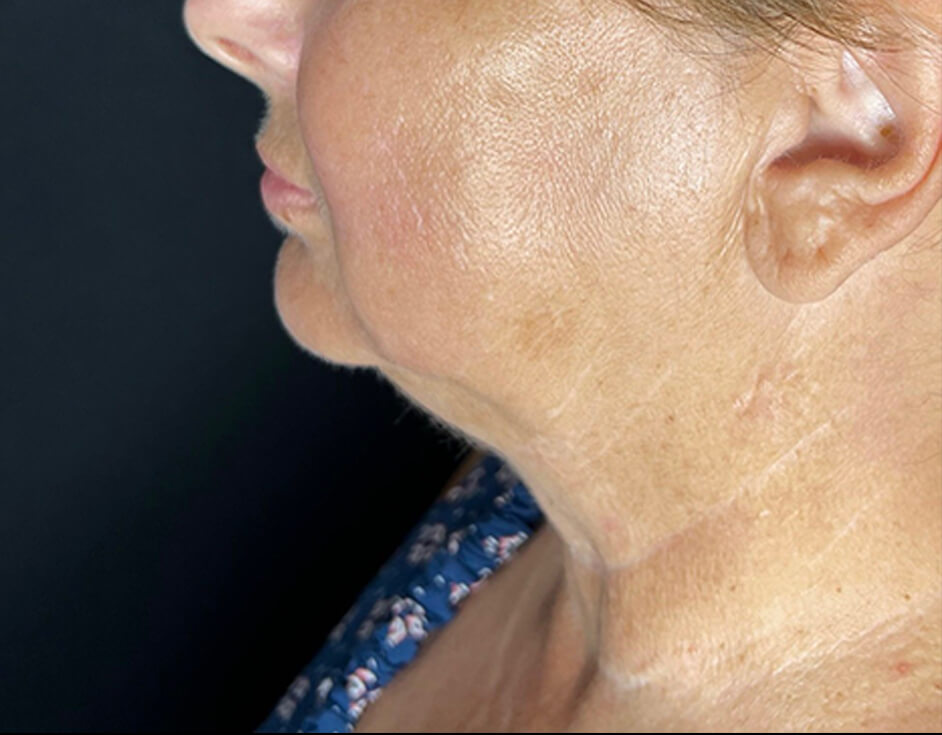 Neck Lift - Before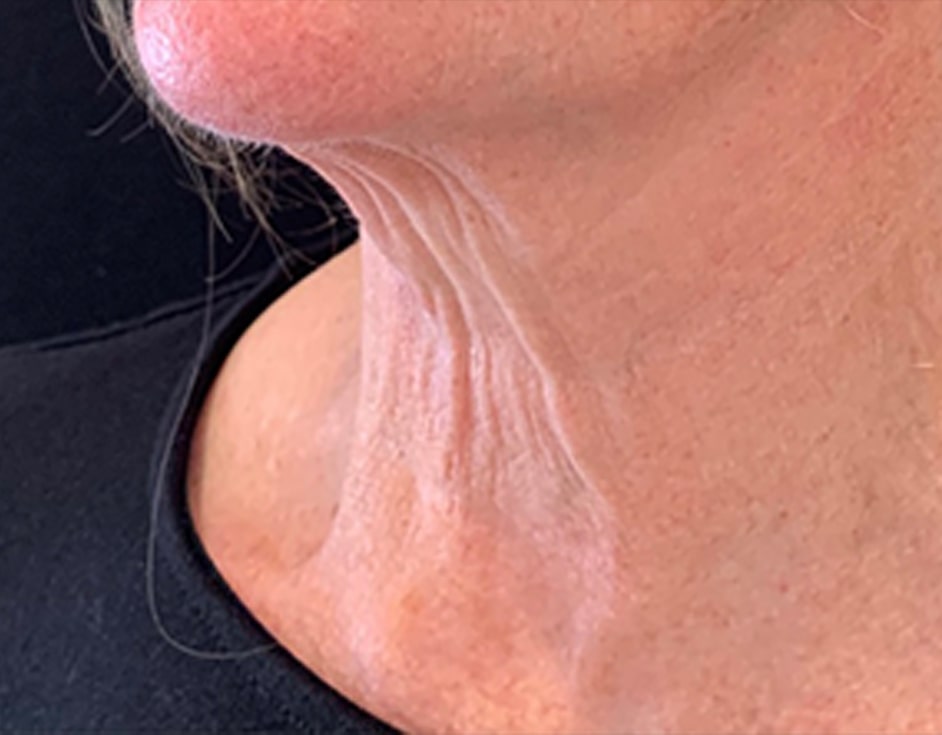 Neck Lift - After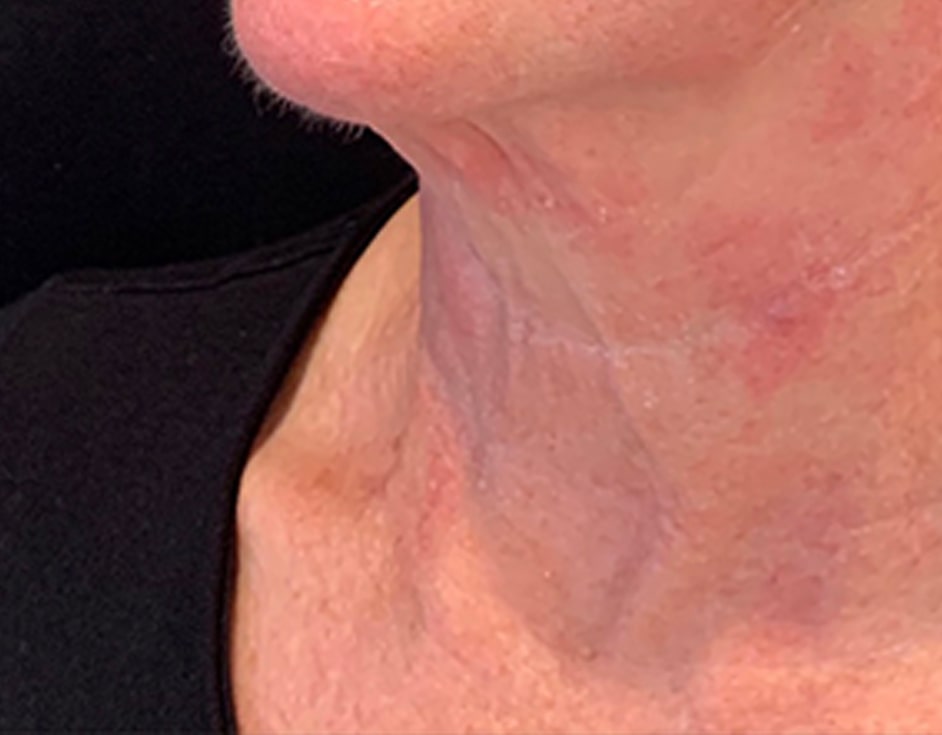 Neck Lift - Before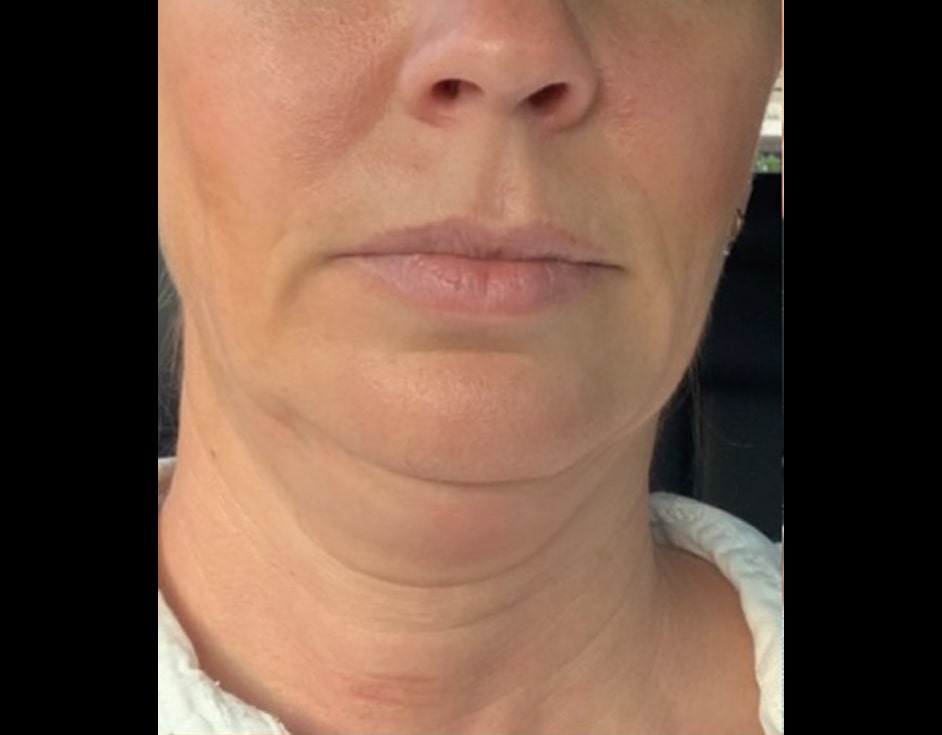 Neck Lift - After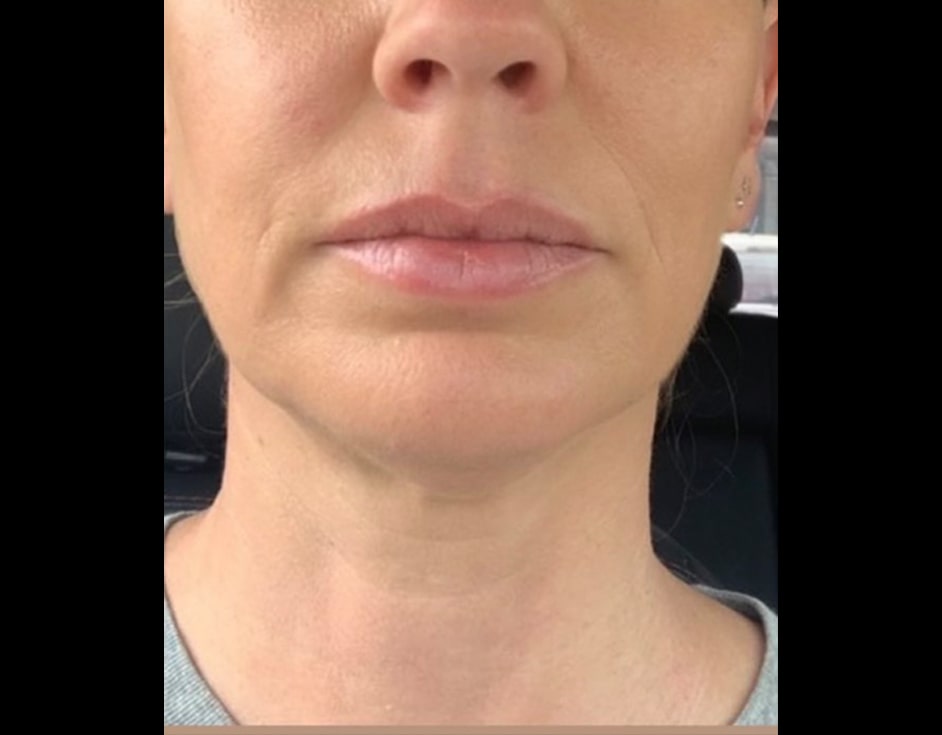 Eyes - Before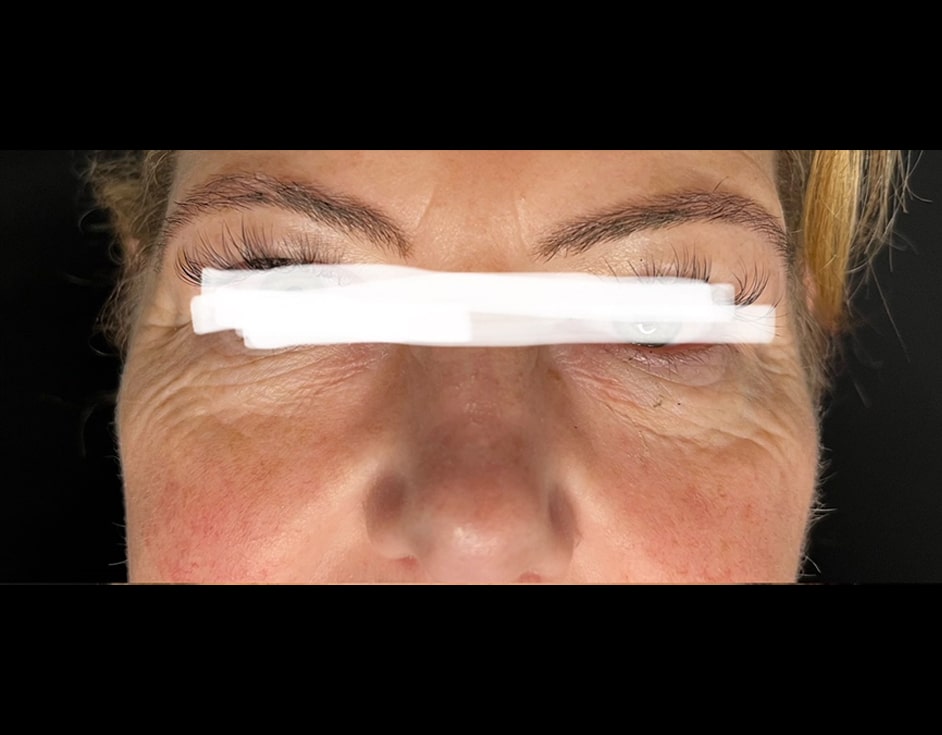 Eyes - After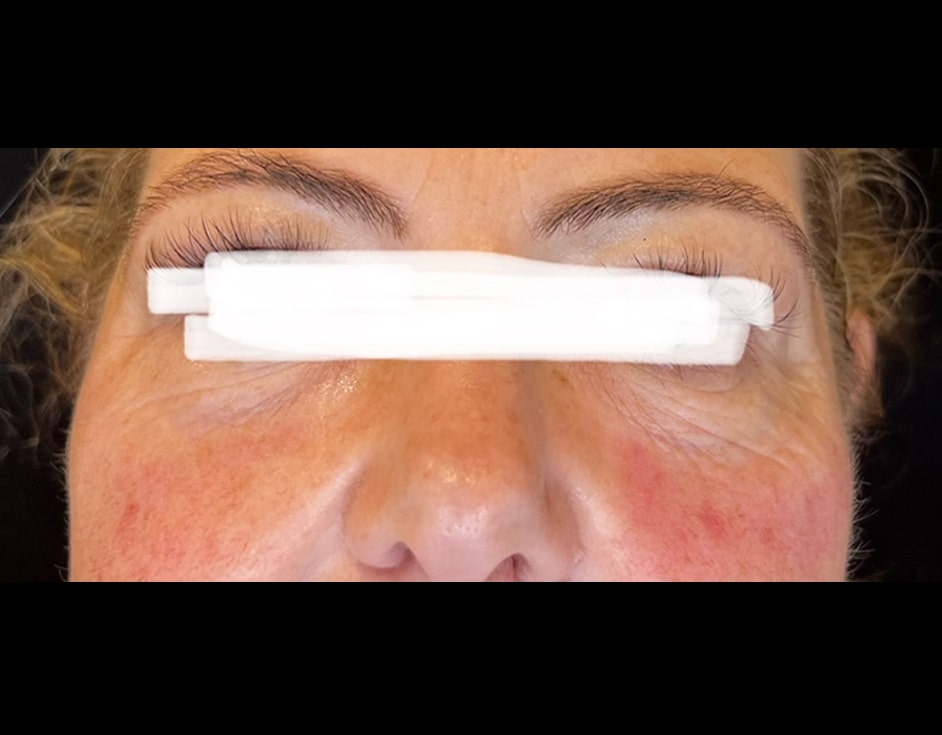 Fox Eye Lateral Brow Lift - Before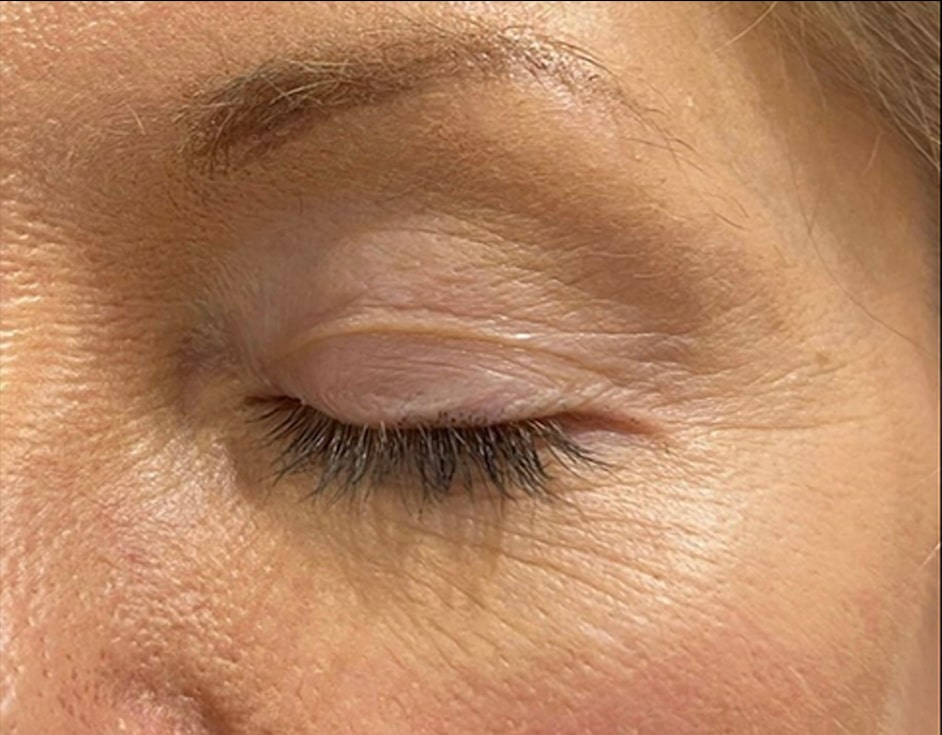 Fox Eye Lateral Brow Lift - After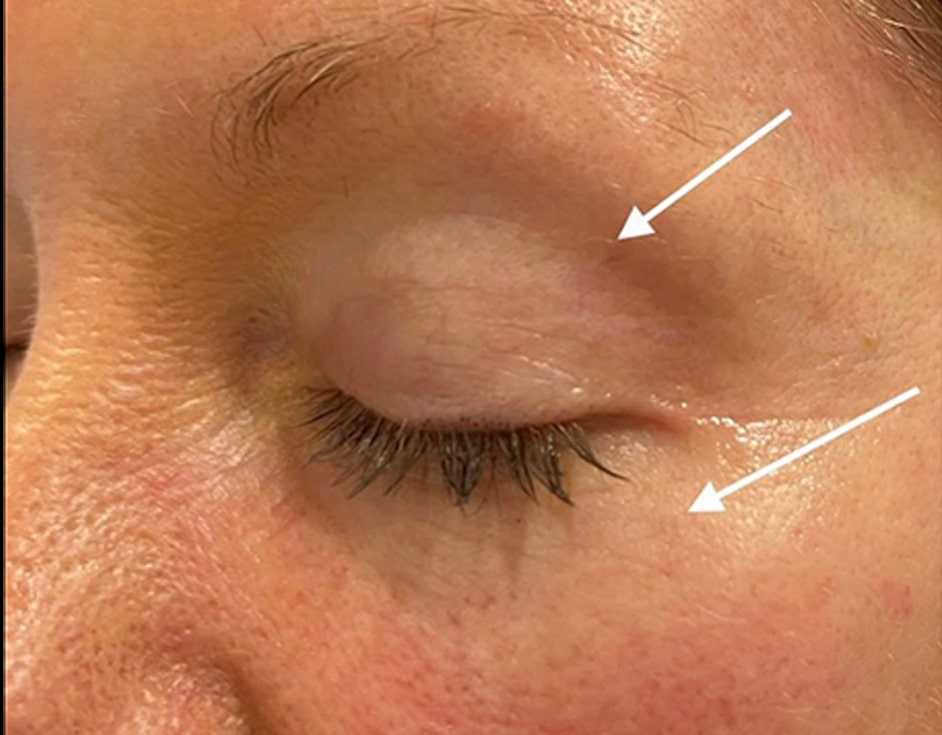 HIFU Treatment Review
"I had heard about Peche Medispa and a wonderful revitalising skin treatment, HIFU.
My skin was looking tired and sallow, it had lost elasticity and natural plumpness, all signs of ageing.
Miranda was very thorough and knowledgeable in her explanation which gave me confidence in her expertise with the world's leading device, Ultraformer 3.   It is reassuring to have an experienced registered nurse perform the treatment with the best equipment available.
The treatment was a little uncomfortable at times, but not exceptionally so.   My skin looked smoother, brighter and definitely younger.   It appeared 'lifted', and, as time passed, continued to improve.   Months later, my skin is still looking great, and people remark how well I look for my age – I am 80. Thank you, wonderful staff at Peche Medispa."
Pamela Monaghan
1/1