PECHE
Welcome to Queensland's premium medispa non-invasive treatment experience. Here, your beauty is our passion, and your satisfaction our mission.
Gain confidence from a more beautiful appearance
Take the non-surgical approach and gain the appearance you desire with medispa treatments at Pêche. Deal with fine lines, wrinkles, skin that lacks tone and stubborn fat with effective day-treatments in one of our boutique clinics. Transform your face and body, and love your new appearance.
BOOK A FREE CONSULTATION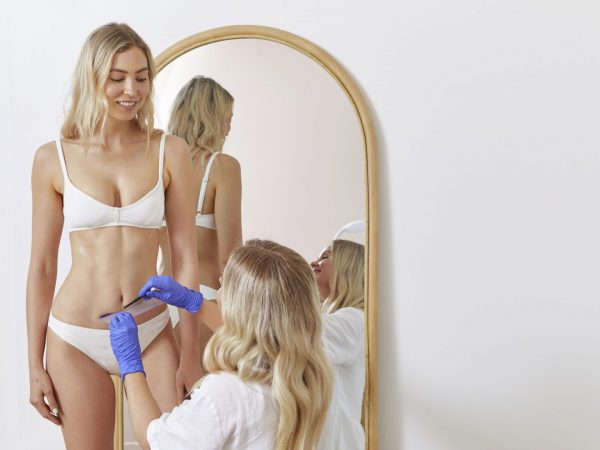 Stunning results that speak for themselves
Skin treatments can be a daunting experience, yet, the personalised care you'll get from our Pêche team will leave you smiling. We specialise in non-surgical treatments for the face and body that smooth and tighten the skin's surface and tone the deep layers beneath. Leave your concerns with us and walk out with confidence.
Fine lines, wrinkles and skin imperfections
Improve the skin's appearance for a younger, fresher look with tightening, toning, healing and stimulating treatments.
Body sculpting and double chin sculpting
Shape the face or body with fat sculpting and skin-tightening non-surgical procedures to bring out your best features.
Fast, effective results
Non-surgical treatments, minimal downtime and cost, with results that show from the first treatment.
LEARN MORE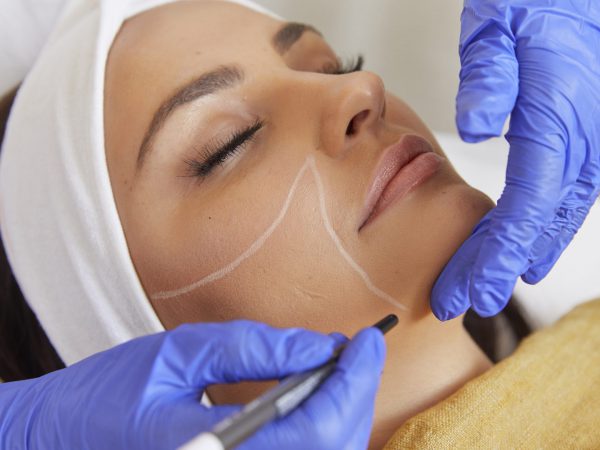 A personalised experience with a difference
Our approach is different from what you might expect. We take care to make sure you have a great connection with your Aesthetician/Clinician and that your experience with us is personalised. We take the time to get to know you, ensure the treatments match your goals, and help you gain the confidence and appearance you desire.
MEET THE TEAM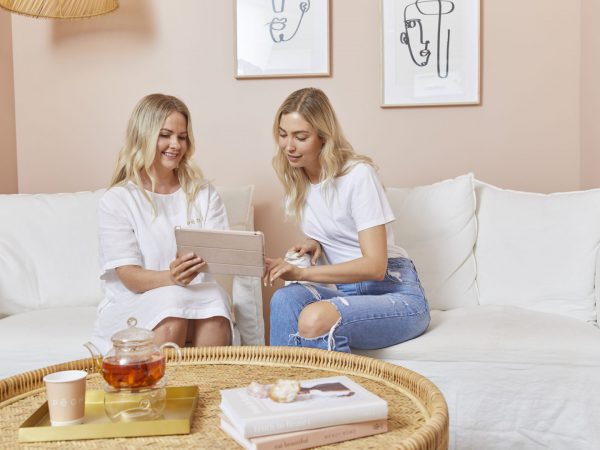 Queensland's premium body-sculpting experience
Pêche provides a medispa service backed by more than a decade of knowledge and experience in cosmetic surgery. We administer the latest and most effective treatments to help you achieve your aesthetic goals. As specialists, we've become known as the leading body-sculpting clinic in Brisbane and Gold Coast by delivering thousands of treatments annually. Book your free consultation in Teneriffe or Palm Beach.
Testimonials
"The staff at Peche are very professional and offer a great experience. I saw noticeable results within weeks, which were confirmed in photos during my 12 week follow up. Definitely recommend!"
Hannah Crosby
1/11
"If you are ever thinking about doing this…DO IT!!
1. Taylah is so nice and makes you feel so comfortable.
2. I had my chin done (see photos) and I didn't think the machine would be able to grab it. But now when I feel under my chin there is no fat, only skin.
3. Highly recommend Peche to anyone, and now one of my girlfriends is getting her inner and outter thigh done 👏"
Louise Mills
2/11
"I had a wonderful experience at Peche – from booking to communication and post appointment follow up was great.
Jessica was both very friendly and professional!
Would highly recommend them and is looking forward to my next appointment :)"
Jess Y
3/11
"Such an incredible experience; a wonderful team which made my experience comfortable and their knowledge is amazing. Highly recommend and the fat freezing works!!!"
Amber Kate Morris
4/11
"LOVE the experience Peche provides. Taylah is so lovely and knowledgeable. Nothing is ever too much trouble. Loving the results so far but cant way to see the end result. Keep doing what you are doing 🙂 5 stars!"
Jacqueline Moore
5/11
"I had my first experience at Peche yesterday, and I was simply blown away by how welcoming and sweet the ladies, Karly and Taylah were. Wonderful customer service – I'll definitely be back. Can't wait to see my results 😊"
Chantelle Ugljesa
6/11
"I visited Pêche Medispa 2 weeks ago to get fat freezing done on my chin. I was greeted and had my session performed by Taylah. Who was highly professional and provided information and spoke step by step on what was going to happen, followed up by the results I should start seeing within 12 weeks. She made me feel very comfortable with my experience. Will definitely be booking again with Taylah for any future appointment."
Heidi Rose
7/11
"Lovely staff and real results – if you're thinking about trying Cryolipolysis definitely go for it, it works. I'm really impressed :)"
Sarah Blinco
8/11
"Absolutely love this place! Came across Peche online and decided to visit for a fat freezing consult for my lower abdomen. It's been 3 months since the treatment and the results have exceeded my expectations! Taylah has been wonderful throughout the whole process, I even came back to do my inner thighs and wish to have more fat freezing done in the near future."
Nicolette Fraser
9/11
"I had fat freezing done for the first time today and Taylah was so helpful during the whole experience. She explained very clearly what would happen and was very kind, patient and professional. I felt comfortable during my visit + treatment and can't wait to see the results. I would definitely recommend and will be returning. Thanks Taylah!"
Rochelle Auman
10/11
"Unbelievable the results I have had at this place. I have had fat freezing done at another clinic but had no results. I chose to come to Peche as the reviews about Jess and her results seemed good, I did not expect to get such an outstanding result. So happy with the moment I stepped into the door to where I am now. I had contemplated surgery and for no downtime, I believe I have achieved the same result. THANK YOU Jess for giving my confidence back and I have been recommending you to all my friends."
Sarah Madden
11/11