HIFU Body Sculpting, Cellulite Treatment & Skin Tightening
Treatments That Adapt to Your Needs
HIFU isn't just for rejuvenating the face and neck; it has excellent applications for the body. The gold standard in HIFU, the Ultraformer 3 and ULFIT devices used in our Pêche Gold Coast & Brisbane clinics target stubborn fat cells and sagging skin, sculpting a body you love.
HIFU can redefine the body by targeting these areas and more:
Décolletage
Arms
Axilla
Hands
Knees
Abdomen
Bra area
Inner & outer thighs
Cellulite
With treatments costing significantly less than surgery and without the painful downtime, a HIFU cellulite reduction treatment plan could be the answer to your body concerns.
How Does HIFU Skin Tightening Work?
Skin can become loose and saggy with age, weight fluctuations, and pregnancy. Collagen is a protein found in the skin and throughout the body and is responsible for tightening and filling out your skin. Natural collagen production declines with age leaving the skin saggy and lacking elasticity. HIFU jump starts collagen production deep below the skin with dermal micro heating and contraction for multi-layered lifting for plumper, smoother, and more youthful skin.
Peche Medispa Offers HIFU Skin & Cellulite Treatments In Brisbane & the Gold Coast
HIFU works with gentle but geometric precision, calibrated to target multiple skin layers. The advanced use of micro and macro focussed ultrasound technology sends bursts of finely tuned ultrasound energy to precise depths to stimulate regeneration. Through collagen regeneration HIFU treatments, loose skin can be eliminated as the skin becomes thick and firm once again.
Because your body continues to build collagen over the months following your HIFU cellulite treatment, your results continue to appear naturally. Clients often report initial tightening immediately after their treatment, while others notice gradual natural changes.
Permanent Results, a More Toned Physique, No Scars or Downtime
If you've been considering a tummy-tuck or liposuction, HIFU could be your non-surgical solution. Surgery always poses some risk of complication, including infection and scarring, and usually requires you to rest while healing. With HIFU, you can have your treatment during your lunch hour and head straight back to work with minimal discomfort.
How Can HIFU Target & Reduce Cellulite and Body Fat?
We calibrate our HIFU device to penetrate deeper below the skin to blast fat cells to target body fat. The process causes fat cells to die permanently. Over the weeks and months after your cellulite treatment, these dead fat cells will be reabsorbed into your body and processed, never to return, leaving you with a leaner, more sculpted figure.
Some patients notice some improvement in their skin straight after treatment, with noticeable improvements developing over twelve weeks. The best results will be apparent around 6 to 9 months after your first treatment.
Latest Technology: The Ultraformer 3 and ULFIT Devices
High-Intensity Focused Ultrasound (HIFU) came into the cosmetic spotlight over ten years ago, after already being used as a medical treatment. At Pêche, we utilise two of the world's leading cosmetic HIFU devices, the Ultraformer 3 & ULFIT in the Teneriffe clinic.
With a range of treatment cartridges and a variable frequency ultrasound, HIFU devices can be used in four ways:
1.5 & 2 mm cartridges: for smoothing wrinkles and fine lines, skin texture, enlarged pores, and skin rejuvenation.
3 mm cartridge: for tightening the skin by stimulating collagen and elastin production in the dermal layer.
4.5 mm cartridge: targets the superficial muscular aponeurotic system (SMAS) muscle layer to lift and tone.
6, 9 and 13 mm cartridges: stimulates fat cell death for permanent fat reduction and body contouring.
These cartridges deliver focussed ultrasound energy at just the right depth to target your body concerns with lasting results and no downtime.
What Kind of Results Can I Expect From My HIFU Body Treatment?
HIFU can be used to tighten skin, target fat cells, and can be used for cellulite reduction depending on how we set up the device. All of these goals will help tone the body and improve your appearance long-term, without the cost, pain and downtime of surgery.
The benefits of non-surgical procedures with the Ulfit or Ultraformer 3 include:
Improved skin elasticity for stronger, tighter and firmer skin
Reduction in sagging skin on the stomach, arms, and other treated areas
Leaner, more toned appearance
Cellulite reduction
Improved circulation and healing
Targeted results that last
What Can I Expect During My HIFU Body Treatment?
Your first step is to have a free consultation with one of our Clinicians before having any body or cellulite treatment. That way, we can ensure the treatment is right for you and your goals, and we answer any questions you might have. During your HIFU treatment, your Pêche clinician will apply the ULFIT or Ultraformer 3 cartridge to your skin. You'll feel some vibration and a warm sensation and may feel muscles in the area contracting. There is always time to ask a question or take a break; just speak up.
What Do I Need To Do To Prepare For My Treatment?
You'll want to arrive with freshly cleansed skin free of products for the best results. If the treatment area has hair, shaving the morning of your appointment will help you get the best results.
Some other tips to help you get the best results include:
Drink 1.5 litres of water before your appointment
Making sure you're well-hydrated for at least a few days prior
Avoid anti-inflammatories (unless prescribed) for 24 hours prior
Keep your skin protected from the sun
How Do I Care For My Skin After My HIFU Body Treatment?
HIFU body sculpting treatments can target the fat cells deep within the skin or stimulate the skin to repair tighter, with both of these causing minor damage. Keeping this in mind, we suggest avoiding anything stressful to your skin for the first 24 hours to give it time to heal. Compression garments can also help with tissue remodelling, which we can discuss with you during your free consultation.
Some things to avoid are:
Heat, including sun exposure, very hot showers, saunas, spas etc.
Anti-inflammatories (unless prescribed). Paracetamol is fine
Avoid caffeine and alcohol for 48 hours post-treatment
Avoid applying lotions to the treated area for the next day or so
Are HIFU Skin & Cellulite Treatments Painful?
Comfort levels vary between people and between body parts. While some may experience discomfort, the sensation involves vibration and heat, as the HIFU device sends tiny, concentrated ultrasound energy into the skin. Any feeling is isolated, temporary, and goes away quickly.
Are There Any Side Effects With HIFU Treatments?
As HIFU treatments are non-surgical, the side-effects are minor and are usually limited to possible redness for a few hours after a procedure. Some patients experience temporary tingling, tenderness and minor swelling, with a few reporting minor bruising up to two weeks after. If you're concerned about side effects, please get in contact with us.
How Long Does a HIFU Treatment Take?
Body sculpting sessions with HIFU can vary considerably in time, depending on the area and number of treatment areas in one session. An individual area can be treated in as little as fifteen minutes, but it's best to discuss your goals and find out how long your treatment will take during your free initial consultation. One great benefit experienced by all HIFU patients is that they can resume normal activities immediately following the procedure.
Is HIFU Safe?
Yes. Ultrasound energy has been used safely in the medical field for more than 50 years. While HIFU use is regulated in Australia, our Pêche Medispa clinics are authorised to deliver HIFU treatments for cosmetic and body sculpting applications. Ultraformer is TGA-approved ARTG #267732.
What Is the Expected HIFU Price?
HIFU treatments are priced at just a fraction of the cost of surgical procedures. HIFU body sculpting treatments are more affordable and easily accessible to people just like you. Depending on the area to be treated, prices can range from between $150 to $1300. For the best advice, come in and discuss how HIFU can help you sculpt the perfect figure during your free consultation.
How Long Do Results Last?
HIFU treatments are so effective that fat-reducing changes are permanent, and skin tightening changes are noticeable for twelve to eighteen months. We usually recommend only returning for follow-up treatments every six to twelve months to maintain your toned, taught skin.
Abdomen - Before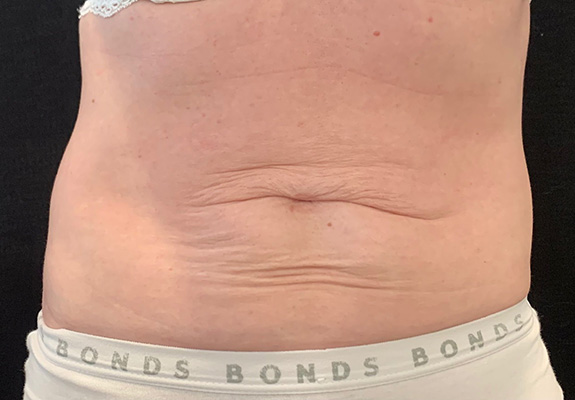 Abdomen - After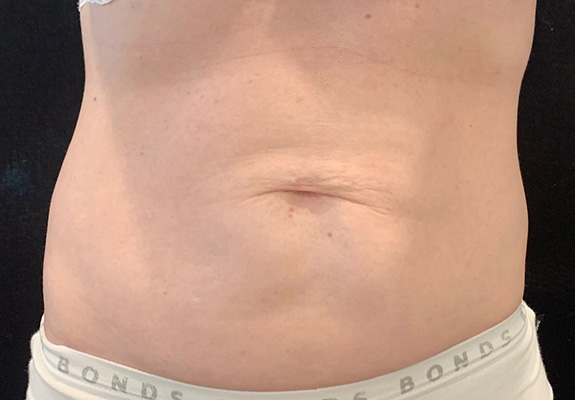 Knees Skin Tightening - Before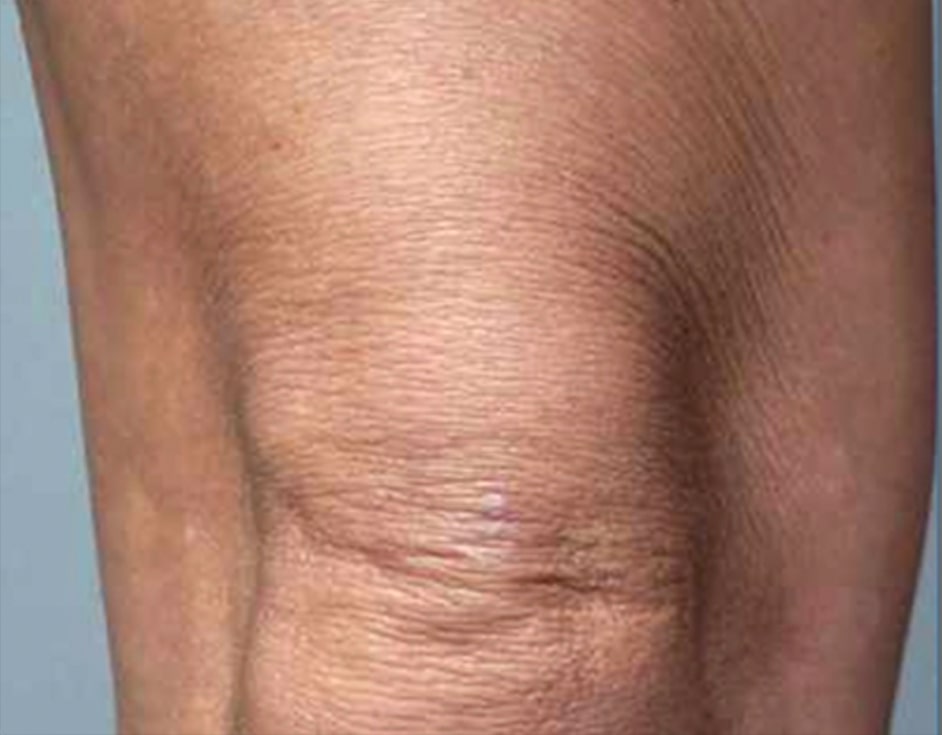 Knees Skin Tightening - After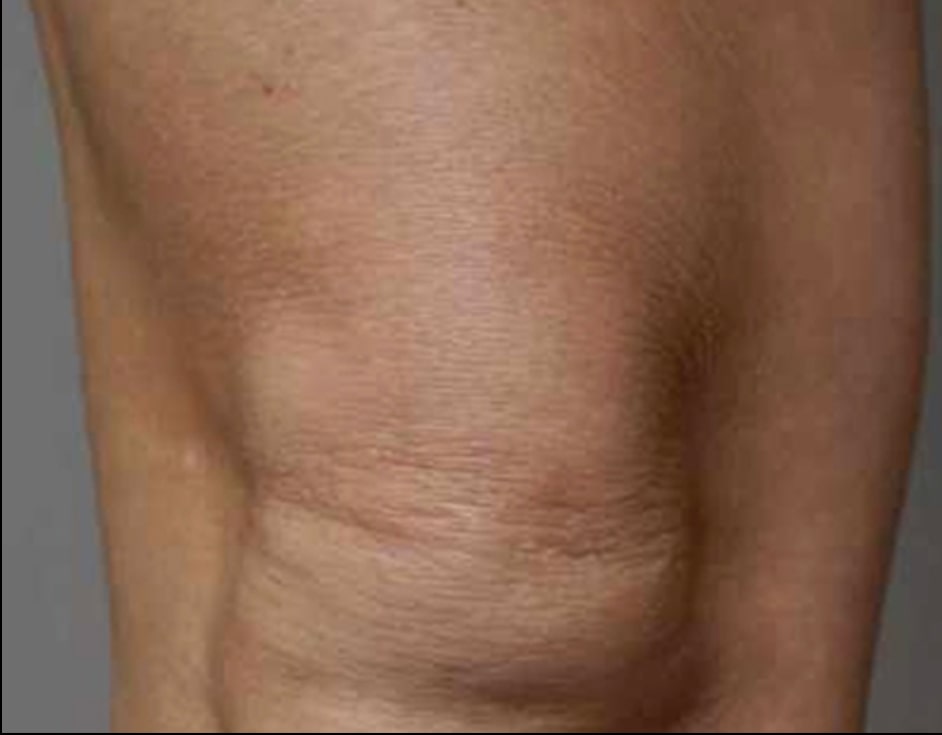 Lower Abdomen Skin Tightening - Before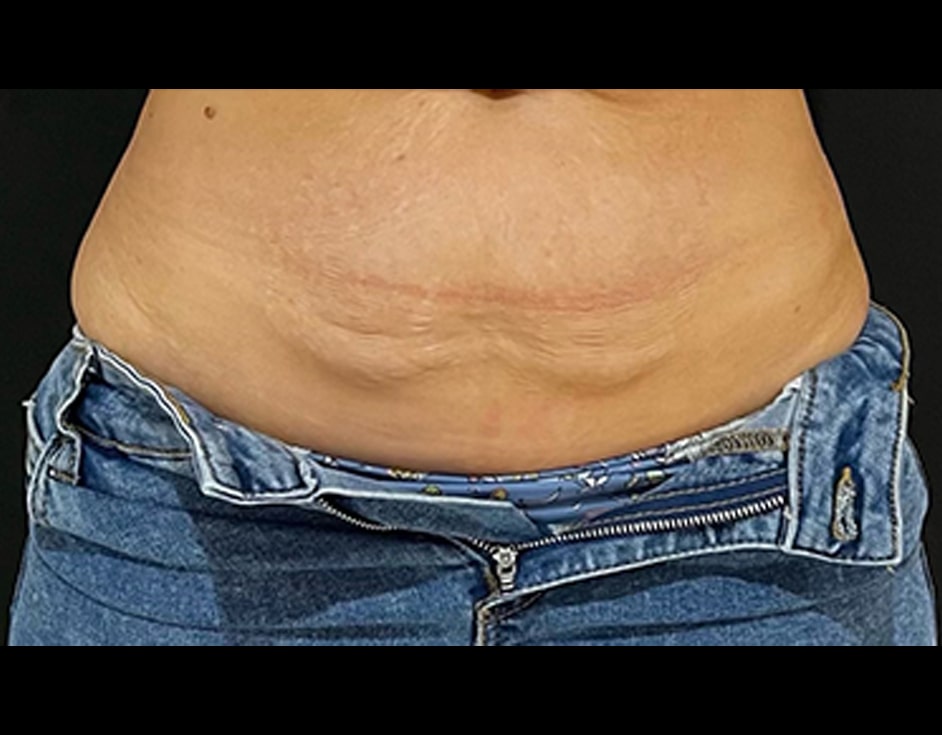 Lower Abdomen Skin Tightening - After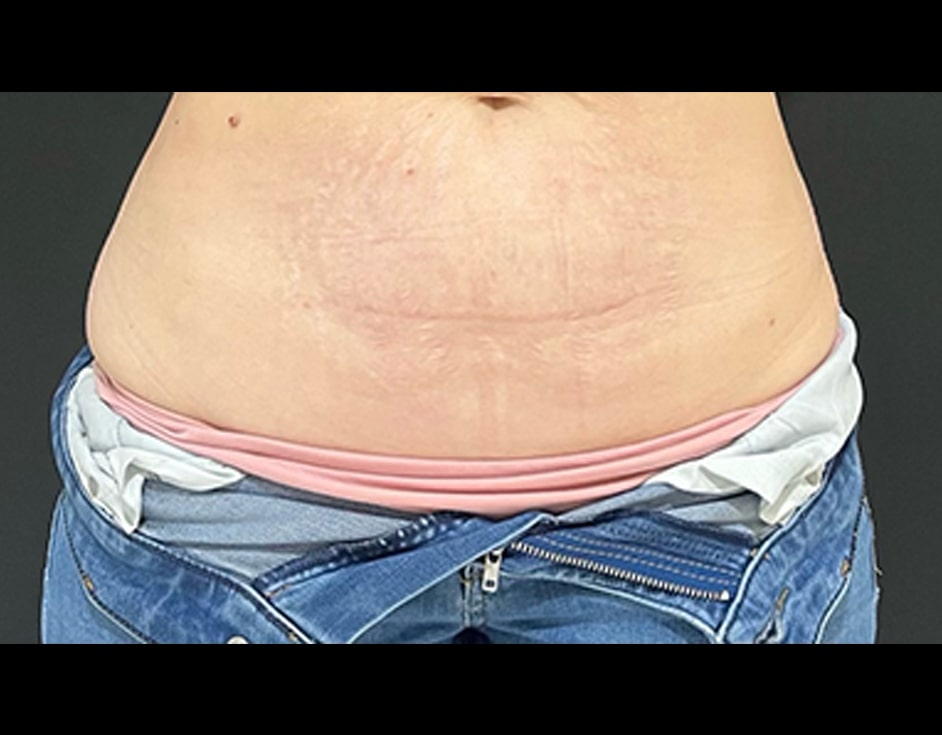 Lower Abdomen Skin Tightening - Before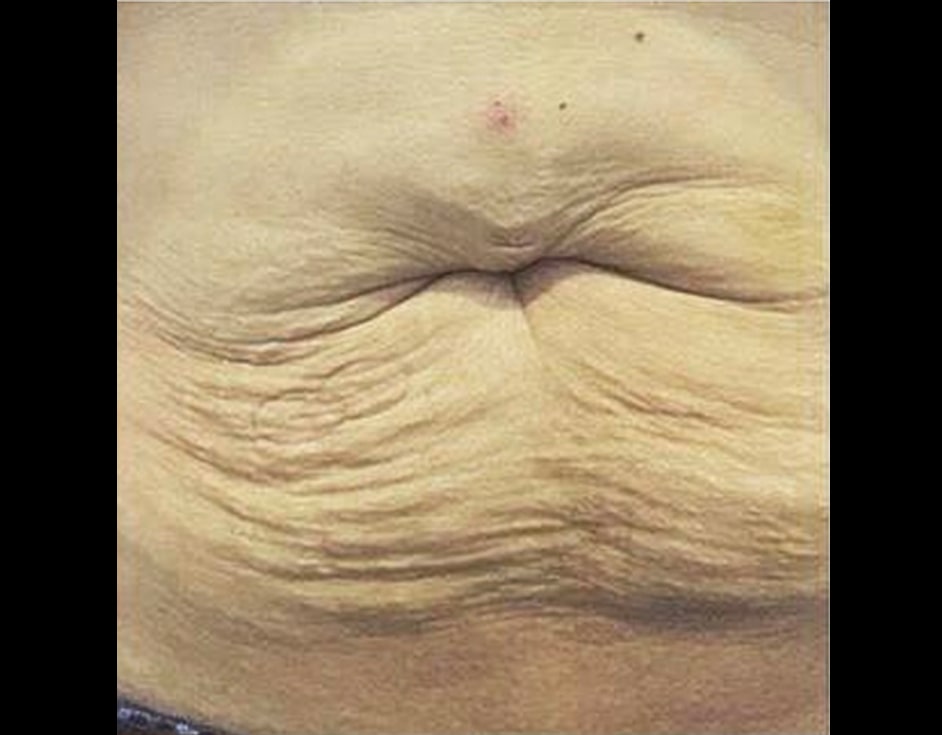 Lower Abdomen Skin Tightening - After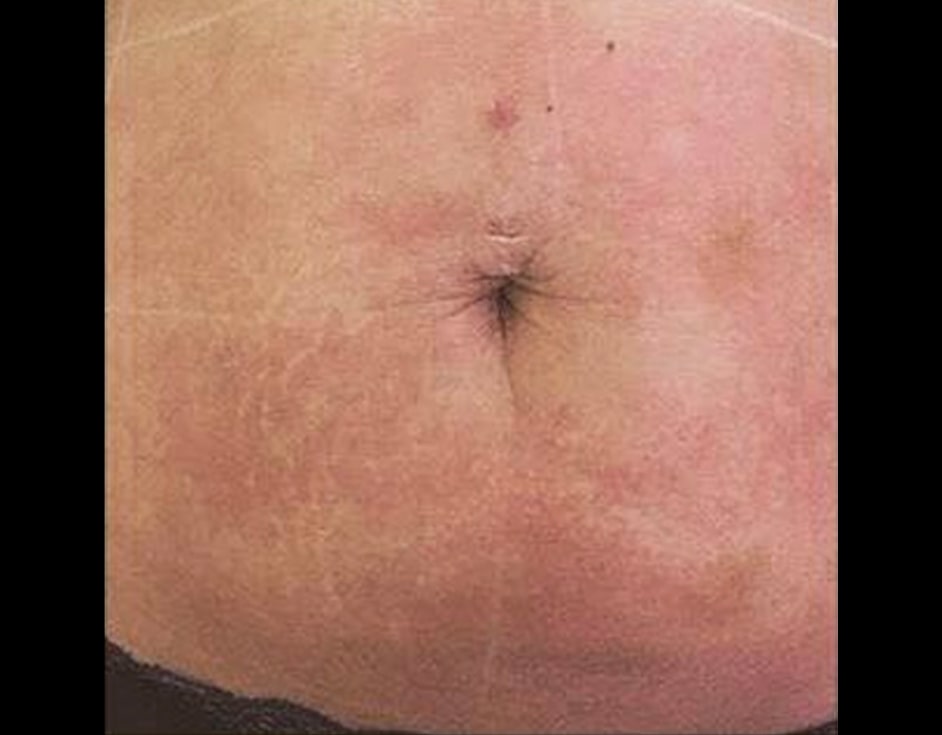 HIFU treatment reviews
"I recently received my first ULFIT skin tightening treatment from Miranda at Peche Medispa. Was treated very well upon arrival and everything about the treatment was clearly explained. Very happy with the amazing results and would highly recommend to anyone looking for non invasive treatment that really works."
Daniel Calleja
1/1